Mission
At Skyway, we are committed to the highest standards of excellence in Safety, Quality, Integrity, and Innovation.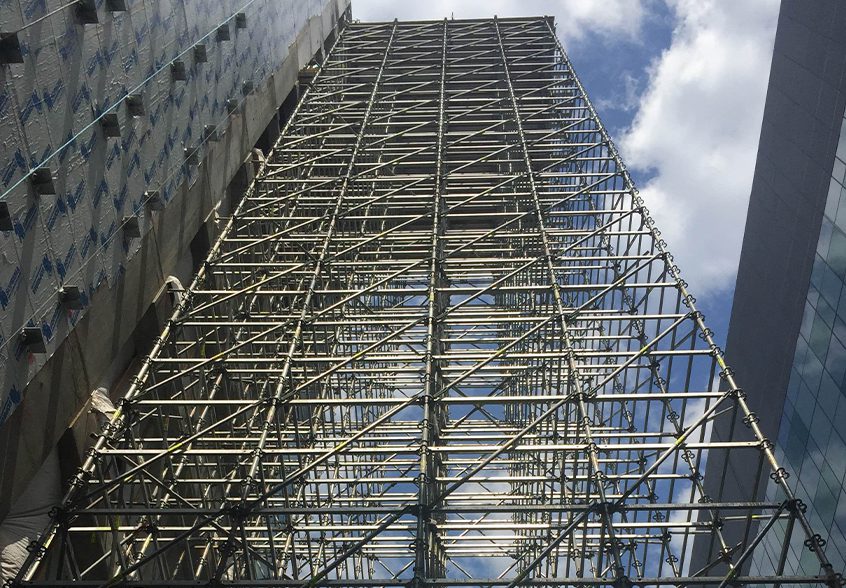 History
As one of Canada's leading multi-service solution providers, Skyway has been serving the Industrial and Commercial Construction and Maintenance Industries since 1967. With branches located across Canada, Skyway's reach is coast-to-coast, from BC to the Atlantic.
Although we commenced operations primarily as a scaffolding and shoring provider, we expanded our footprint over the years to better serve the needs of our customers, introducing industrial Insulation in 2010, Rope Access services in 2016 and industrial Fireproofing and Coating services in 2017.
Safety
Sustaining a safe work environment is our #1 priority and it is a commitment made at all levels of the organization, from our boots on the ground to our senior management.
Quality
We pride ourselves on providing the highest quality products, ensuring that we deliver best-in-class service.
Integrity
We conduct our business with honour and commit to doing what we say we will do, we promote this within ethical culture within our entire organizational structure.
Innovation
We are committed to evolving alongside the rapid growth in technology by providing our customers with the latest products and processes to increase efficiency, cost savings, and overall value.